*Please bring a non perishable food item for Winnipeg Harvest*
Henry's Photography will be accepting $2 donations in exchange for getting a zombie photo taken. Proceeds go to Winnipeg Harvest.
----------------
When: Saturday, October 13.
Meeting Time: 6:30PM
Meeting Spot: Oodena Celebration Circle. Located at the Forks behind the Johnson Terminal.
Walk: 8:00PM.
There will be Undead Fire Performers from 7:00PM to 7:55PM @ the Oodena Celebration Circle. 25 fire performers!
The Filthy Animals are returning once again as our official parade marshals and will be making announcements and herding the Zombie Horde from the Forks to the Legislative Building (route posted below).
Filthy Animals - Killing Me (Filmed @ the 2010 Zombie Walk).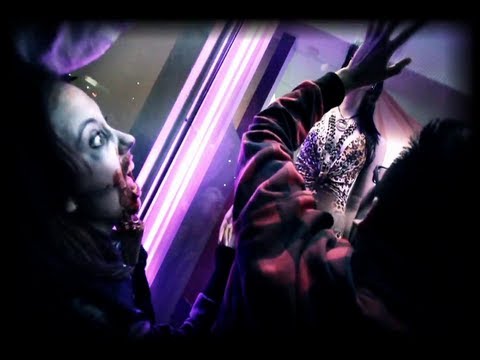 ----------------
Route:
Map:
http://www.winnipegzombies.com/blog/2012/09/2012-route
Using Sidewalks > Start at the Oodena Celebration Circle in The Forks, then west along paths to Fort Gibraltar Trail, west on Fort Gibraltar Trail, north along the east side of Main St, west at Broadway crossing Main St. to the south side of Broadway, west along the south sidewalk of Broadway, ending at the Legislative Building (450 Broadway).
The Winnipeg Police will be assisting Zombies crossing at Main and Broadway.
All Participants must remain on Sidewalks where provided and obey all Pedestrian rules and signals.
----------------
Parade Permits for the walk were approved on September 27th, 2012.
----------------
We're guests @ the Forks so respect the Forks property. We'd like to be invited back next year. Smearing fake blood on any objects at the Forks or during the duration of the walk is considered a form of vandalism.
----------------
*Note to parents with young children*
The Zombie Walk is a fun community event for all ages and many families attend every year. Some of the costumes can be scary to the little ones so use your own discretion when choosing to attend the event. If your child is cool with Halloween they'll probably be cool with the Zombie Walk.
----------------